Contact us
---
The Society can be contacted in one of two ways:
By mail which should be sent to the address below please: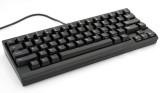 The Secretary,
Derby & District Amateur Radio Society
,
c/o The United Reformed Church,
Carlton Road,
DERBY,
ENGLAND.
DE23 6HE
or via e-mail, using the address:
radio@dadars.org.uk
It would be helpful if the topic of the e-mail could be put on the 'Subject' line
(e.g. membership, website, history, etc.) and allow us a few days to pass
your query to the correct person and for their response.
Thanks for visiting our website.